Pasta is the ultimate comfort food. There are so many
types of pasta
and so many
different sauces
, it never gets boring. Today I'm sharing a rich tomato and roasted red pepper pasta sauce which is vegan.
I have a
favourite tomato sauce
we eat regularly. It's easy to make and has a rich sweet tomato flavour. We all love it, but it was time to change it up.
This time I wanted to make a
tomato sauce
with roasted red peppers and roasted red onions, but I didn't want the sauce to be dominated by the roast vegetable flavour, so I decided to make my fresh tomato sauce first and then add the roast vegetables at the end, so you get a burst of that smoky roast vegetable flavour in pockets as you eat the pasta, but you still have that rich sweet tomato flavour.
WHY SPAGHETTI?
Cooper requested
spaghetti
with this sauce. I would normally choose penne or conchiglioni
(shell pasta)
for this type of sauce as they really fill up with sauce, but actually this was really good.
Ironically even though he requested it, Cooper decided he would prefer it with penne. Apparently only bolognese
(or bolognaise, whichever you prefer)
is good with spaghetti. There's no pleasing some folk.
M&S PASTA & SAUCE
I stocked up on pasta and some standby pasta sauces when I was in
M&S
this week. They have a
new promotion
on their pasta range.
Buy one get on half price on pasta and pasta sauces.
M&S pasta is an
Authentic Italian pasta made and sun dried in the Italian alps by the Felcetti family, using select Italian wheat, so you know it's going to be good.
Pasta Sauce
I bought a range of veggie sauces from their range. Most of them are suitable for vegans, from what I could see on the labels, but some like the tomato and mascarpone are veggie not vegan.
Tomato & Herb, Tomato & Sweet Garlic, Arrabbiata, Napoletana and Tomato & Basil are all £2.00 a jar, so with the promotion that comes in at £3 for 2 jars.
Cherry Tomato & Balsamic and Tomato and Mascarpone are £2.20 each.
Pasta Shapes
Yes, I bought all that pasta. Well if it's on special offer .......
They are all suitable for vegans apart from the egg tagliatelle.
The conchiglioni
(shell pasta)
, spaghetti, farfalle
(bow tie pasta)
, orzo
(mini grains of pasta good for salad and soup)
, messicani
(we call this belly button pasta and use it in pasta salad)
and fiorelli
(tubes with a fluted edge)
are all £1.60 and the egg tagliatelle is £1.80.
I saved £7.30
when I bought my pasta and sauces, so it's well worth stocking up.
M&S also stock wholemeal pasta, but my boys just don't like it. Mind you we haven't tried it for years so maybe it's time to try again.
What do you think of wholemeal pasta? Do you prefer it?
I added a little spice and warmth to my dish with a generous pinch of paprika and one of chilli powder, but you could ramp up the chilli if you like. I wouldn't put too much paprika in as it can drown out the other flavours if you put too much in.
My other tip is to add a slosh of wine to the sauce to give it richness. The alcohol burns off as it is cooked, but gives a great flavour. However, I know not everyone likes to add wine, so that is optional.
Roasting vegetables
I roasted my vegetables while the sauce was cooking and started to boil my pasta water. It's quite an art to have everything ready same time, isn't it?
Once the vegetables were roasted and soft but not too charred, I added them to the pasta sauce and tossed it all through the drained spaghetti.
I'd planned to add some fresh basil to the sauce at the end of the cooking time, but I completely forgot. It was delicious without it, but add it if you have some.
When you serve your pasta top it with some freshly grated Parmesan. There are vegetarian and vegan versions of Parmesan
(the original is not suitable for vegetarians)
. The vegetarian version of Parmesan is often in a supermarket basic range and called Italian hard cheese or pasta cheese and Violife do an excellent
vegan version of Parmesan
that has that tang you want.
I do hope you try my pasta sauce and enjoy it as much as I did.
Do let me know either here (in the comment box below) or on social media (you will see all the links for following me on social media at the top of my sidebar) when you try any of my recipes. I'll always answer and it makes such a difference when you get feedback. If you have any suggestions or questions feel free to share those with me too.
Nutrition and calories in each portion of pasta sauce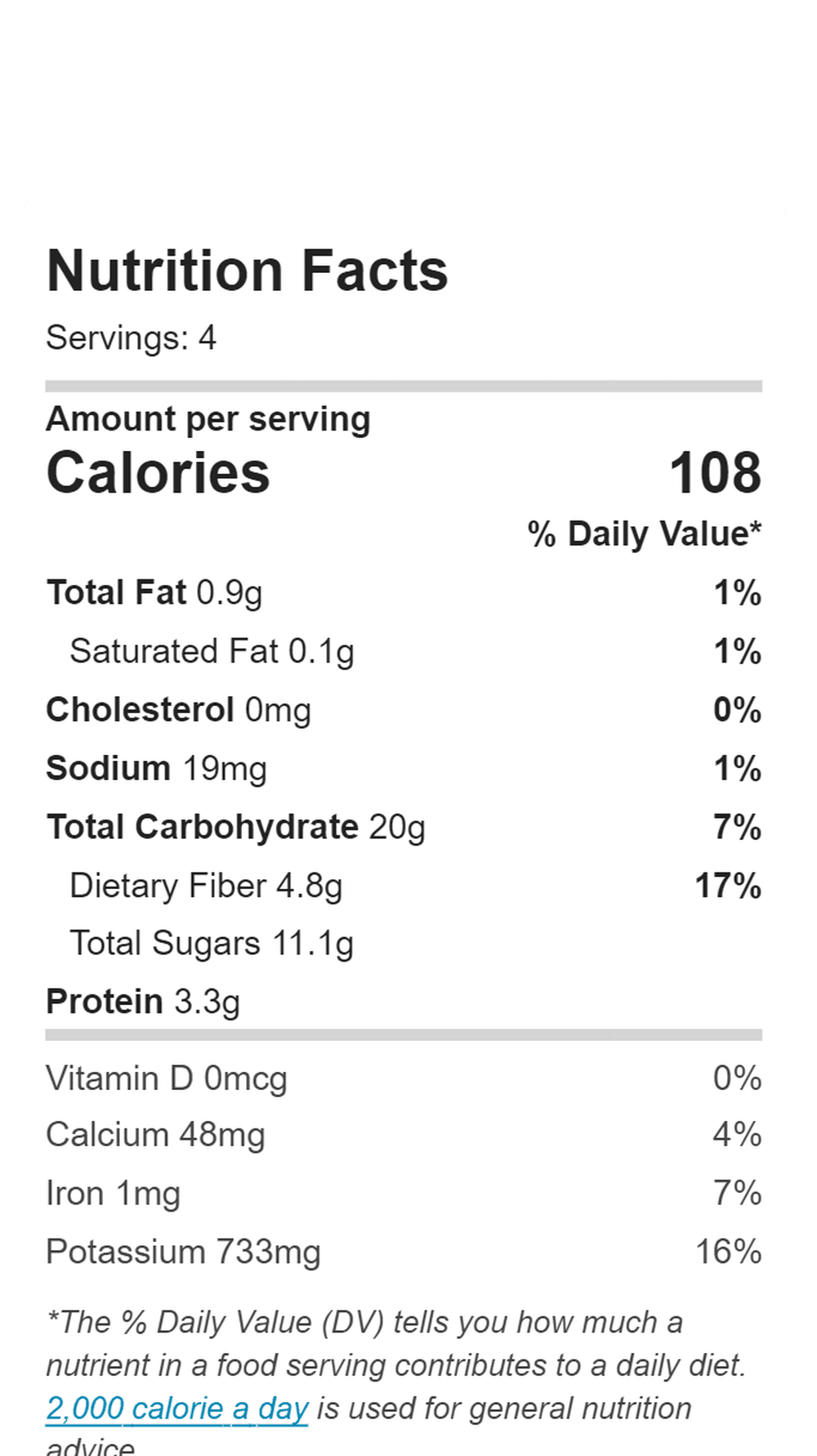 pasta sauce, tomato pasta sauce, vegan pasta sauce, roasted red pepper sauce, tomato and red pepper sauce, spaghetti sauce, vegan spaghetti sauce, easy spaghetti sauce, one-pot, vegan, vegetarian, pasta
dinner
Italian, vegan
Yield: 4

Tomato & Roasted Red Pepper Vegan Pasta Sauce
A rich spaghetti sauce, sweet with the flavour of tomatoes, with some warmth from a little spice and the smoky flavour of roast red peppers and red onions. Suitable for vegans.
prep time: 10 mins
cook time: 30 mins
total time: 40 mins
ingredients
a spray of olive oil, plus extra for
roasting vegetables

1 large white onion, chopped

a generous pinch of paprika

a generous pinch of chilli powder

2 x 400g tins of chopped tomatoes

a good grinding of salt and pepper

1 long romano red pepper or large red bell pepper, deseeded and cut into chunks

2 medium red onions, peeled, halved and cut into wedges
instructions
Preheat the oven to 220c/200c fan/425f/Gas 7.

In a large pan, saute the onion and garlic in some olive oil until soft and translucent, then add the spices and mix in.

While the onions are cooking spread the prepared peppers and onions across a baking tray. Spray them with a little oil and season with black pepper, then pop in the oven roast for 20-25 minutes until soft but not too charred.

Once the onions are soft and you've added the spices, add the tomatoes, tomato puree and wine, then cook on a medium heat, stirring occasionally for 20 minutes until the sauce has thickened. Season with salt and pepper.

While the vegetables and sauce are cooking bring your pasta water (in a large pan) to the boil. Add the pasta 12 minutes (or less, check the packet) before the end of cooking time, stirring from time to time to prevent sticking.

Stir the roast vegetables into the tomato sauce and pour the drained pasta into the sauce, stirring well to coat.

Serve topped with veggie or vegan style Parmesan.
calories
108
fat (grams)
0.9
sat. fat (grams)
0.1
carbs (grams)
20
protein (grams)
3.3
sugar (grams)
11
pin it for later


TRY THIS NEXT
Spaghetti Bolognese
If you like this tomato and roasted red pepper spaghetti sauce, you may also like my
veggie bolognese sauce
which we've been enjoying for over 25 years now.
We were veggie back then, but it's amazing how much veggie food is actually vegan too. My mother-in-law first showed me how to make this sauce when Graham and I started dating and I was invited over for meals. It's so good I still make it regularly.
Disclosure: I'm helping to promote M&S vegetarian and vegan ranges. I was not expected to write a positive review and any opinions expressed are my own.