Carrot and spinach crunch
lunch wrap
, it's a bit of a tongue twister isn't it? A tongue twister but oh so tasty! In fact it's my husband's favourite lunchtime wrap.
He doesn't always love my experiments at lunch time. You can just tell. He'll eat the wrap or sandwich I've just set down before him, but when asked he'll shake his head from side to side and say well it's ok! That's means he really isn't keen at all, Thankfully that doesn't happen often and he loves this wrap.
I have to say I rather like it too. The flavours work so well together and I love the crunch from the nuts.
I really must try adding nuts to some other sandwiches and wraps, it works so well.
Do you ever add nuts to your sandwich or wrap fillings?
If you do leave me a comment and tell me what your crunch filling is.
A simple lunch wrap
Yes, it's a simple wrap, but it's packed with flavour.
I spread good quality flour tortilla wraps
(I like Mission Deli Wheat and White)
with a thick layer of creamy hummus, topped it with a generous layer of fresh spinach, then I topped the spinach with grated carrots and chopped salted cashew nuts.
See I told you it was simple, but the flavours sing when they are eaten together.
You can use
homemade hummus
in this wrap if you have some in the fridge or if you have a few minutes to make some, if not shop bought hummus is great in this wrap.
Also, check out my guide to wraps
50 BEST Vegan Lunch Wraps & Easy FIlling Ideas
.
pin it for later
Queen of Sandwiches
It's my new title. Some of my readers have started calling me that. I think that's because I've shared so many wraps and sandwiches with you recently.
In
April
I shared a
spicy bean lunch wrap
which is a copycat recipe. It's a vegan version of a veggie wrap that Tesco sell.
In
January
I made
spiced tofu and mushroom tacos
which were yummy and I think we can safely class as wraps. Oh and I also shared how to easily turn flour tortillas into fresh, crisp tacos, so do check that out if you don't make your own already.
So you can see how I gained the title Queen of Sandwiches.
Nutrition and Calories
This wrap provides protein, iron, potassium and calcium. It's only 270 calories and 3.1g saturated fat. I had a look at the 8 wraps a leading supermarket sells to compare them to mine. Here's what I found out.
calories per wrap
Supermarket wraps - between 382 to 476 calories
saturated fat per wrap
My wrap - 3.1g
Supermarket wraps - between 4.4g to 7.5g
salt per wrap
My wrap - 0.3g
Supermarket wraps - between 1g to 2.3g
Sugar per wrap
My wrap - 4.7g
Supermarket wraps - between 6.4g to (a whopping) 16.1g.
Conclusion:
It's healthier and over the course of a week much cheaper to make your own.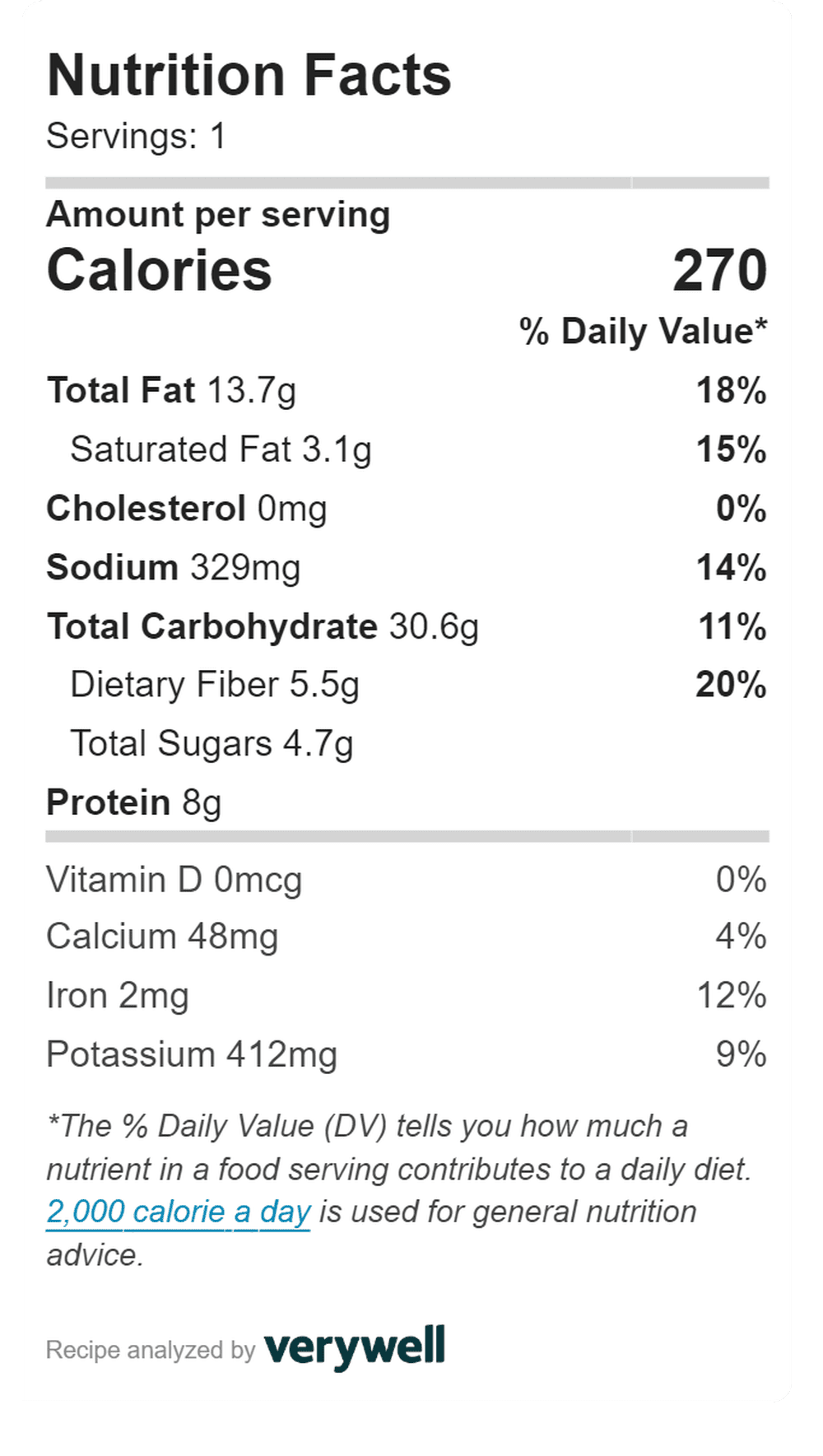 sandwich, wrap, summer, lunch, lunchbox, lunchtime, picnic, easy, quick
lunch, vegan, vegetarian, picnic
Mediterranean
Yield: 1 wrap

Carrot and Spinach Crunch Lunch Wrap
A delicious vegan lunhctime wrap full of colourful veggies and finished with the crunch that makes this wrap one of the best wraps around.
prep time: 5 mins
cook time:
total time: 5 mins
ingredients
1 flour tortilla
2 heaped tbsp hummus
a generous handful of fresh spinach
1 medium carrot
2 tbsp salted cashews
instructions
Peel your carrot, then grate coarsely.
Roughly chop the cashews.
Spread your tortilla with hummus, then lay the spinach across the middle of the wrap, top with the grated carrot and nuts.
To wrap your tortilla, fold in the sides, roll the top of the tortilla towards you wrapping it firmly around the filling, tucking in the edges as you go.
Cut your wrap in half and serve with a few crisps (chips) and some apple wedges, with some dressed salad or wrapped in foil if you are on the go.
Enjoy!
calories
270
fat (grams)
13.7
sat. fat (grams)
3.1
carbs (grams)
30.6
protein (grams)
8
sugar (grams)
4.7
Pinterest
Remember to
follow me on pinterest
and do use that pinterest app to share photos of your wrap. Just pin one of the photos in the post and then hit the add photo button.
For more lunch inspiration follow my boards
sandwiches - vegetarian and vegan recipes
,
lunch wraps (veggie & Vegan)
and
picnic recipes (vegetarian & vegan)
.
Recipes by Email
If you would like to receive my recipes by email, scroll down to the bottom of the page where you will see a small form, just add your email and hit submit.
GDPR
As per GDPR (the new data regulations) I would like to assure you that I do not share your email and will not contact you by email personally. You will only receive my posts by email, which will be pulled from my RSS feed.