Smoky red pepper, cheese and bean burgers. These juicy, smoky burgers are easy to make and great served stacked high in buns with salad and some vegan cheddar melted over them.
All the recipes on this website have been created by me and tested by my family and friends since 2007. This post may contain affiliate links. Please read my disclosure & privacy policy.
Homemade Burgers
Looks good doesn't it?
Well, I hope you said yes.
Graham gave these homemade smoky red pepper and cheese bean burgers a big thumbs up.
He thought they were really yummy and ate two stacked burgers.
The boy said they were good, but not his favourite of my
homemade burgers
.
When he saw my face he backed that up with, much nicer than supermarket burgers though.
I suppose I'll have to settle for that.
I thought they were excellent.
Beany and cheesey with a good smoky flavour from the cheese and spices.
Making Bean Burgers
I usually just throw all the ingredients into a bowl and mash them together when I make bean burgers, but this time I sauteed some onion and garlic, then whizzed them up with roasted red peppers, smoky vegan cheese, spices, tomato puree, a mixture of beans and some oats.

I used my favourite
jarred roast peppers
in
these burgers
, but you could roast your own. the roast flavour does add to the flavour of the burgers.
The cheese is a smoked vegan cheese and I used a mixture of haricot beans and black beans.
Violife Vegan Cheese
By now you will know that

Violife

is our preferred brand of vegan cheese. Graham spent the first couple of years as a vegan not eating cheese at all, as he thought vegan cheese was disgusting.

Things changed when we discovered Violife and instantly loved it. It really made coming up with meal ideas easier.
We use the original flavour block and slices for sandwiches and toasties, where it comes into it's own as it melts so well. We use their mozzarella on pizza and their Prosociano (a lot like Parmesan with that tang) on pasta.


Violife are bringing out so many new cheeses that we can't keep up, but we haven't tried one we haven't liked yet.
I used some of
Violife smoked
(the slices, I had them in the fridge, but you can also buy a block) in the burger mixture and the
original cheddar style slices
, which I topped the burgers with, grilled them to melt the cheese before stacking the burgers in buns.
Violife cheeses are made with coconut oil and contain a vegan source of Vitamin B12, which can be hard to get enough of in a vegan diet.
Taste good =
tick
Source of Vitamin B 12 =
tick
Update: We still love Violife cheese, but prefer Vegan Cathedral city now (August 2023).
I stacked these cheese-topped burgers in toasted burger buns, starting with cos lettuce, slices of ripe red tomatoes and some free-from pesto.
Simple but delicious.

Feel free to stack the burgers with your favourite toppings.
You could think about lots of salad; hummus and caramelised onion or cream cheese with salad and mustard.
You decide!
pin it for later
BBQ Burgers
We all love burgers on the BBQ, but sometimes burgers fall apart.
These aren't too bad, but leaving them in the fridge to chill before grilling them on the
barbecue
is a good idea.
My top tip for a good homemade burger on
the BBQ
is to pop them in the freezer to firm up a bit more, they will be more reliable when cooking.
Burger calories and nutrients
These burgers have 236 calories naked, so if you are counting calories or following the 5:2 diet you may want to serve these wrapped in lettuce leaves instead of a bun with slices of tomato and a drizzle of sweet chilli sauce.

If you are not counting calories, then just stack them high and tuck in.
These burgers are a good source of protein, iron, potassium and calcium.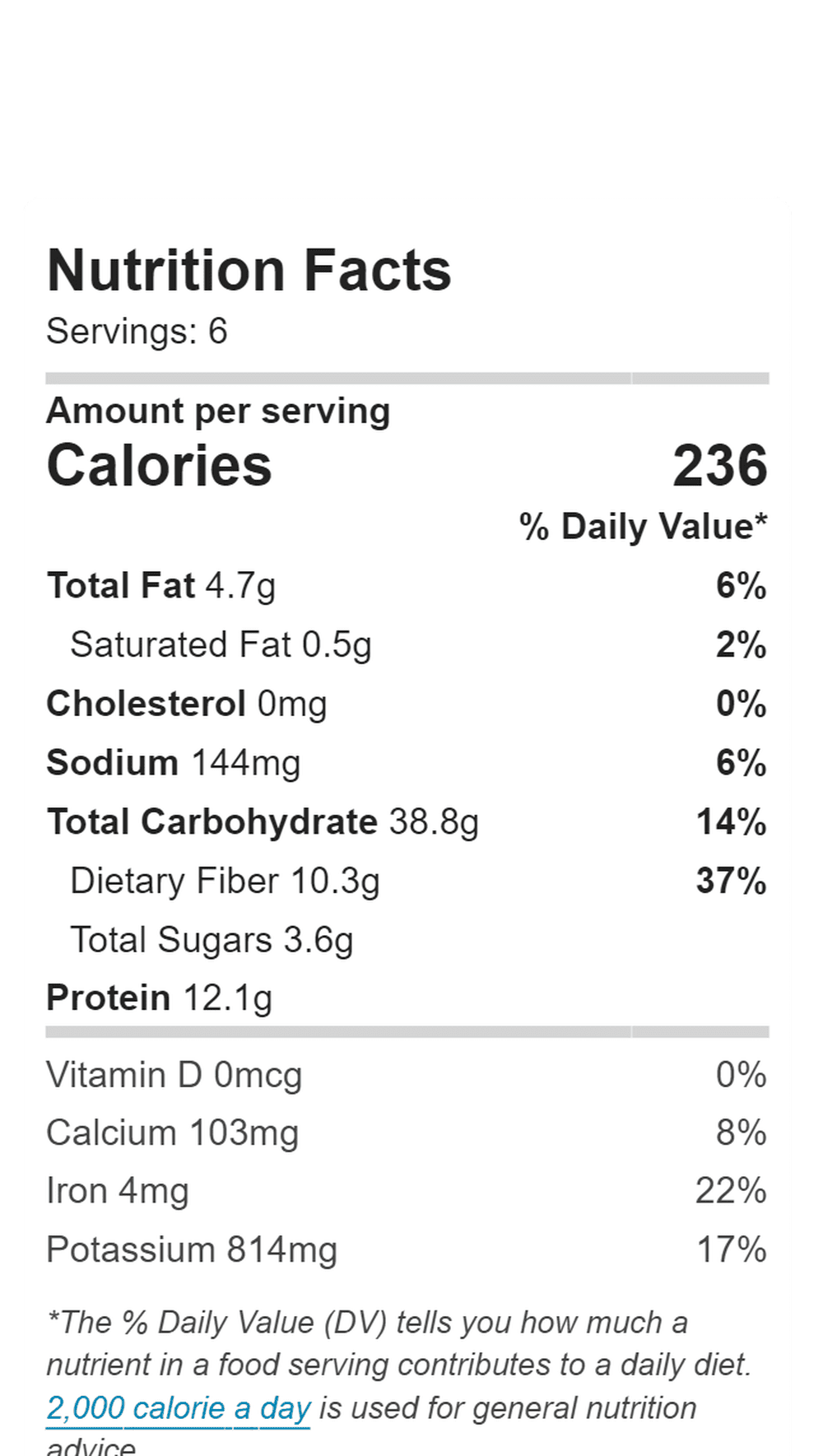 vegan burger, vegan cheeseburger, vegan bean burger, free from burger, bean burgers, easy bean burgers, smoky bean burgers, BBQ vegan burgers
dinner
Mediterranean, BBQ, vegan
Yield: 6 burgers

Vegan Smoky Red Pepper & Cheese Bean Burgers
Smoky red pepper, cheese and bean burgers. These juicy, smoky burgers are easy to make and great served stacked high in buns with salad and some vegan cheddar melted over them.
prep time: 20 mins
cook time: 10 mins
total time: 30 mins
ingredients

2 tsp olive oil
1/2 large white onion, finely chopped
1 clove garlic, crushed
1 tsp paprika
1 tsp ground cumin
a generous pinch of chilli powder
400g tin haricot beans (235g when drained), rinsed
400g tin black beans (235g when drained), rinsed
2 roasted red peppers (I used jarred)
4 tbsp tomato puree
100g Violife smoked cheese, grated or finely chopped
50g oats
a good grinding of salt and pepper
instructions
Saute the onion and garlic in the olive oil until soft, then add the spices and let them cook gently for a minute or two.
Add the onion mixture, beans, cheese, tomato puree and peppers to a food processor and whizz until the mixture starts to come together. Don't whizz it until it is completely smooth, you do want some texture left.
Scrape the mixture into a bowl with the oats and season with salt and pepper. Mix well and then shape into six balls before pressing them gently into patties.
The burgers can be cooked on a BBQ, grill pan or in the oven. I do find burgers are a little dry when cooked in the oven so I prefer the other methods. I grilled them on a grill pan with just a light spray of oil.
Serve the burgers on toasted buns (inside), with your favourite toppings.
Enjoy!
NOTES:
Calories and nutrition are for each naked burger.
calories
236
fat (grams)
4.7
sat. fat (grams)
0.5
carbs (grams)
38.8
protein (grams)
12.1
sugar (grams)
3.6
Burger Sauce
The perfect sauce for
these burgers
is my
red pepper sweet chilli sauce
. It's s
weet, smoky and delicious! It's fat-free, very low in sodium and a good source of Vitamin A & C and only 28 calories per tablespoon. What more can you ask for? Oh yes it's delicious too.
Disclosure: I created these burgers for Violife (I previously mentioned their products when I wasn't working with them but loved their products). I was not required to write a positive review and any opinions expressed are my own.