A lush green lunchtime wrap featuring spinach and creamy avocado with a tangy dressing.
Lunchbox Wrap
Yeah, I know. Yet another wrap. What can I say? I'm on a roll (excuse the pun).
I just keep thinking up new ideas like these green power lunch wraps.
We all like a bit of variety in our lunches, but we all too often eat the same lunch over and over. It seems to have become my mission to change that with lots of
new sandwiches and wraps
.
I'll keep them coming as long as I have new ideas and until you say stop!
Top 3 veggie lunch wraps
Needless to say Cooper won't eat any of these. He'll eat my
veggie chilli on a wrap
with sour cream and grated cheddar or for lunch he will accept a wrap with cream cheese and falafel. That's it! No variety and nothing new. *sigh*
His sandwich choices are equally limited, he'll have a sandwich with peanut butter and jam, butter and jam or peanut butter and nutella.
So sandwiches don't happen too often. I usually give him some crunchy veg, falafel and hummus, homemade soup or something pastry based with salad. You can look at some of my kids suggestions in my food guide -
10 vegan lunchbox ideas for kids
.
Graham and I are a little more adventurous with our sandwiches.
Top 3 veggie sandwiches
Falafel features in two of our top sandwiches.
Green Power Lunch Wrap
Doesn't today's wrap look fresh and inviting?
I spread wheat and white flour tortillas with a really generous layer of cream cheese (I used Violife dairy-free
cream cheese
), added a generous pile of fresh baby spinach and fresh basil leaves.
I topped all that greenery with slices of creamy ripe avocado, cherry tomatoes and a drizzle of tangy sauce. It was really, really good. So fresh and tasty.
I do hope you try it soon and let me know what you think and do let me know if you would like me to share more sandwich and wrap ideas with you.
Nutrition and calories
This wrap has
317 calories
, which is actually quite low for a wrap. If you want to
cut the calories
even further, add less cream cheese and add less or skip the sweet chilli sauce, but I say, go on enjoy it!.
This wrap is a good source of dietary fibre and provides you with 10% of your recommended daily amount of calcium, 16% iron and 12% potassium.
Healthy and delicious!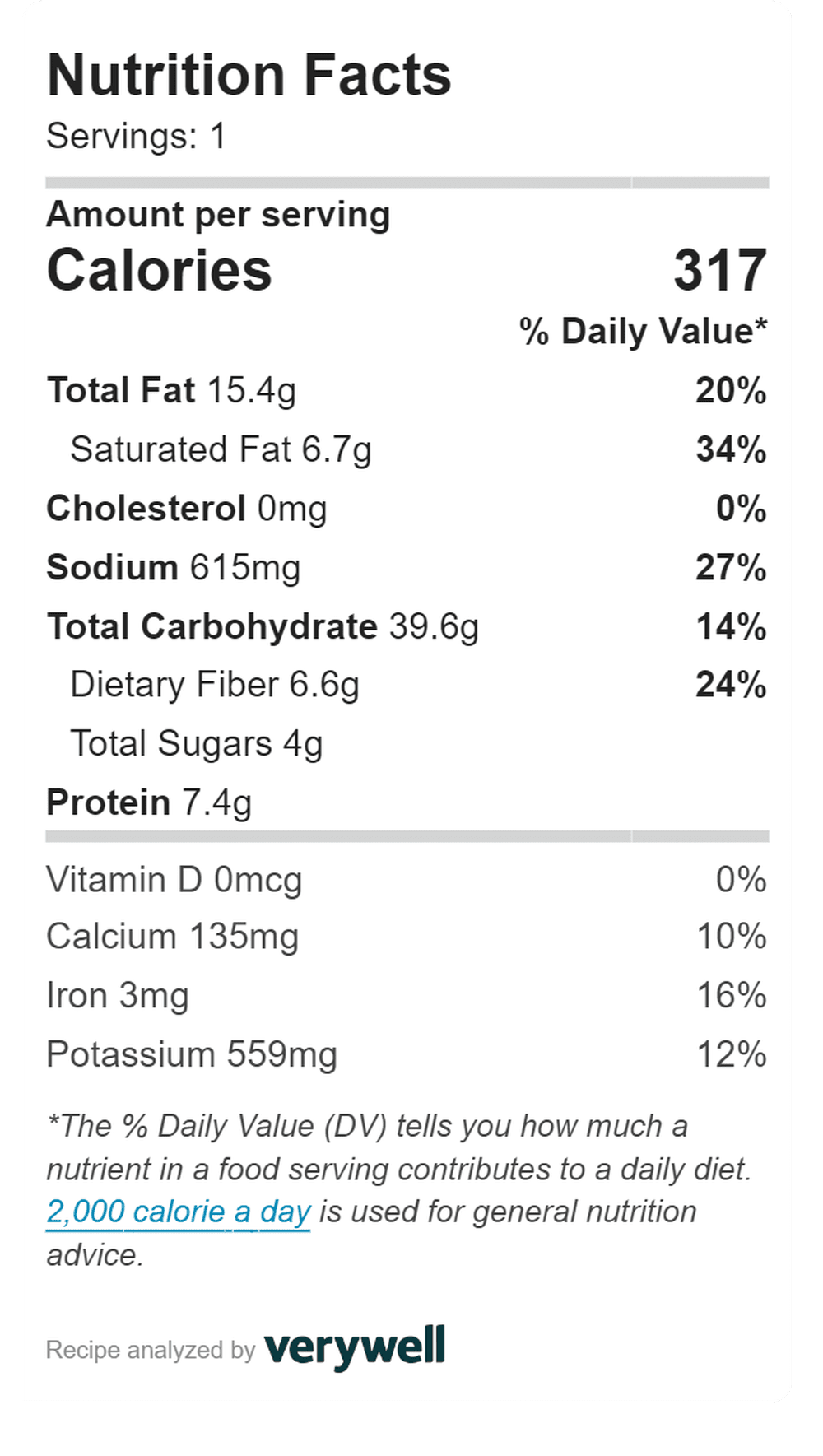 pin it for later
lunchtime wrap, salad wrap, healthy lunch wrap, healthy lunch. vegan wrap, lunchbox ideas, summer picnic, summer lunch
lunch
Mediterranean, vegan
Yield: 1 wrap

Green Power Lunch Wrap
A lush green lunchtime wrap featuring spinach and creamy avocado with a tangy dressing. Delicious!
prep time: 10 mins
cook time:
total time: 10 mins
ingredients
1 flour tortilla
2 -3 tbsp cream cheese (vegan or dairy)
a generous handful of baby spinach leaves
a handful of fresh basil
3 cherry tomatoes
1/4 large avocado (or 1/2 medium)
a good grinding of black pepper
a generous drizzle of sweet chilli sauce
instructions
Spread the tortilla with cream cheese, then pile the spinach and basil in a line across the middle horizontally.
Skin, stone and slice the avocado and add slices to the wrap, toss the rest in lemon juice and save for salads.
Slice your cherry tomatoes and add them, then season with black pepper and top with a good drizzle of sweet chilli sauce.
Fold the sides of the tortilla in, then roll the top towards you firmly over the filling, tucking in the sides as you go. Cut in half and serve.
Enjoy!
calories
317
fat (grams)
15.4
sat. fat (grams)
6.7
carbs (grams)
39.6
protein (grams)
7.4
sugar (grams)
4
Serve your wraps with some
homemade cinnamon apple crisps
for a bit of a treat.
Want to receive my posts by email? Scroll to the bottom of the page and sign up or why not sign up for my newsletter and get my monthly newsletter full of recipes and an update on what I've been doing? My latest newsletter was full of summer picnic recipes. See the link on my sidebar (look right).