Easy blueberry and lemon oaty breakfast bars. These delicious oaty bars or flapjacks as they are known in Scotland, are perfect for breakfast on the go or a mid-morning or afternoon energy boost.
Suitable for vegetarians and vegans. Free printable recipe.
UPDATE: I have included freezer tips as readers have asked. Scroll down for more info.
Breakfast on the go
You've probably heard me say this before. I'm not the person who
eats breakfast
every morning.
I know I should but I'm just not ready for anything until mid morning.
It's fine
eating breakfast
late on days off, but on mornings where I'm heading to work I'm just not ready to eat before I leave the house.
That's where a portable snack like these blueberry and lemon oaty breakfast bars come in.
I can enjoy these later in the morning with a cuppa and I'm content until lunchtime rolls around, even if it's a
late lunch
.
Are Breakfast Bars Healthy?
These breakfast bars are not health bars. They contain both fat and sugar.
They do contain fresh blueberries and oats
, which are healthy ingredients and they are only 266 calories per bar.
They may be lower in calories and fat than your general breakfast and as these breakfast bars are made with fresh ingredients there are no preservatives or added nasties.
Look on these as an
energy bar
to get you up and going on those mornings when you don't have time for a sit down breakfast.
If you're eating a fairly healthy diet, a breakfast bar like this is fine.
Everything in moderation.


Hamlyns Oats Recipe Leaflet
I created these oaty breakfast bars for Hamlyns who are just a couple of hours up the road from me in Banff.
They wanted a recipe to include in a leaflet to hand out at shows and fairs over the summer months that would show off their oats.


Who are Hamlyns of Scotland ?
In case you haven't heard of
Hamlyns of Scotland
, they're part of a family food business owned by a family with 14 generations in the oat business, including milling.
They've been on the go for over 50 years now and sell porridge oats, oatmeal and oats with bran.
You can pick up Hamlyns Scottish oats in Tesco, Asda, the co-op, Sainsbury's, Whole Foods Market, Morrisons and Waitrose.




BLUEBERRY AND LEMON OATY BREAKFAST BARS


Tips for making oaty breakfast bars
This recipe is baked in 2 x 20 cm/8 inch square brownie tins. You can use a rectangular brownie pan, but the bars will be thicker and may need a little longer in the oven.
Two tins produces 18 breakfast bars.
Line and grease the brownie tins. You can use foil-backed greaseproof paper or non-stick baking paper to line the tins.
Do grease the greaseproof paper or baking paper as an extra precaution, as it can stick like glue to your bars.
Melt dairy-free spread (you can use butter) with the sugar and syrup, then poured it into a bowl with that oats and mixed well before dividing it into the two tins and pressed the mixture down well before topping the oats with blueberry jam and fresh blueberries.
Storing Breakfast Bars
Once cool, homemade breakfast bars or oat bars can be stored in an airtight tub or cake tin for 5-6 days.
Place greaseproof paper or baking paper between the layers to stop them sticking.
How to Freeze Breakfast Bars
These bars can be frozen (for up to 3 months) and taken out when you get up in the morning. They will defrost in about an hour while you are having your shower and getting ready.
Ideally they should be wrapped individually in cling film (also called plastic wrap, cellophane or saran wrap) and frozen so you can take out individual portions.
If you are trying to cut down on plastic, you could freeze the bars well spaced on a tray and then pop in a zip-lock freezer bag (which you can re-use), which will help keep them as individual bars, but there may still be some sticking.
I've not tried wrapping them in baking paper, so I'm not sure if that would work. If you try this and it works well let me know.
If you have freezing tips, share them in the comments at the bottom of this post.
Gluten-Free Breakfast Bars
These breakfast bars can be made gluten-free if you use gluten-free oats instead of standard oats. If you are not sure or need more information about gluten-free oats, check out this page on
gluten-free oats
on Coeliac UK.


Crumble topping
I made the crumble topping by reserving some of the oaty mixture and crumbling it over the top, leaving some gaps to let the blueberries and jam shine through.
These oaty bars look great and taste fabulous!
Readers Oat Bars
In fact Louise from Hamlyn's couldn't resist whipping up a batch herself and loved them. You can see her oaty bars below. Don't they look fabulous?


Oat Bars or Flapjacks?
These oaty bars are called
flapjacks
here in Scotland.
We went for
oaty bars
as there is confusion over the word flapjack.
A flapjack is a pancake in America. Very like our
Scotch pancakes
. Which is a small pancake with a high rise.


The history of flapjacks
Flapjacks have been made in Scotland since the Middle Ages.

Oats have always been a staple crop in Scotland and crofters would make big batches of porridge in the morning and eat it for breakfast.

The rest of the porridge would go into a porridge drawer, which was also known as a kist.

The porridge would set as it cooled down. Once it was set it was cut into bars, what we now call flapjacks in Scotland and oaty or oat bars elsewhere in the world.




Oat Bar Variations & Tweaks
A good flapjack recipe is really versatile. You can add all sorts of flavours.
To add variety to your flapjacks make these small changes:
Use honey instead of golden syrup
Add fresh fruit or dried fruit
Add jam between layers or spread it on top
Add grated carrots and banana for sweetness then cut down on the sugar and butter (or dairy free spread) for a healthier flapjack
Add chocolate chips or generous chunks of chocolate
Finish them with a drizzle of icing on top


Oat Bar (Flapjack) Flavours
Oat bars can come in so many different flavours. Here are a few flavours for you to try. Click on the links below for the recipe.
pin it for later
If you are looking for an special breakfast for a lazy Sunday morning, try my traditional Scottish Potato Scones.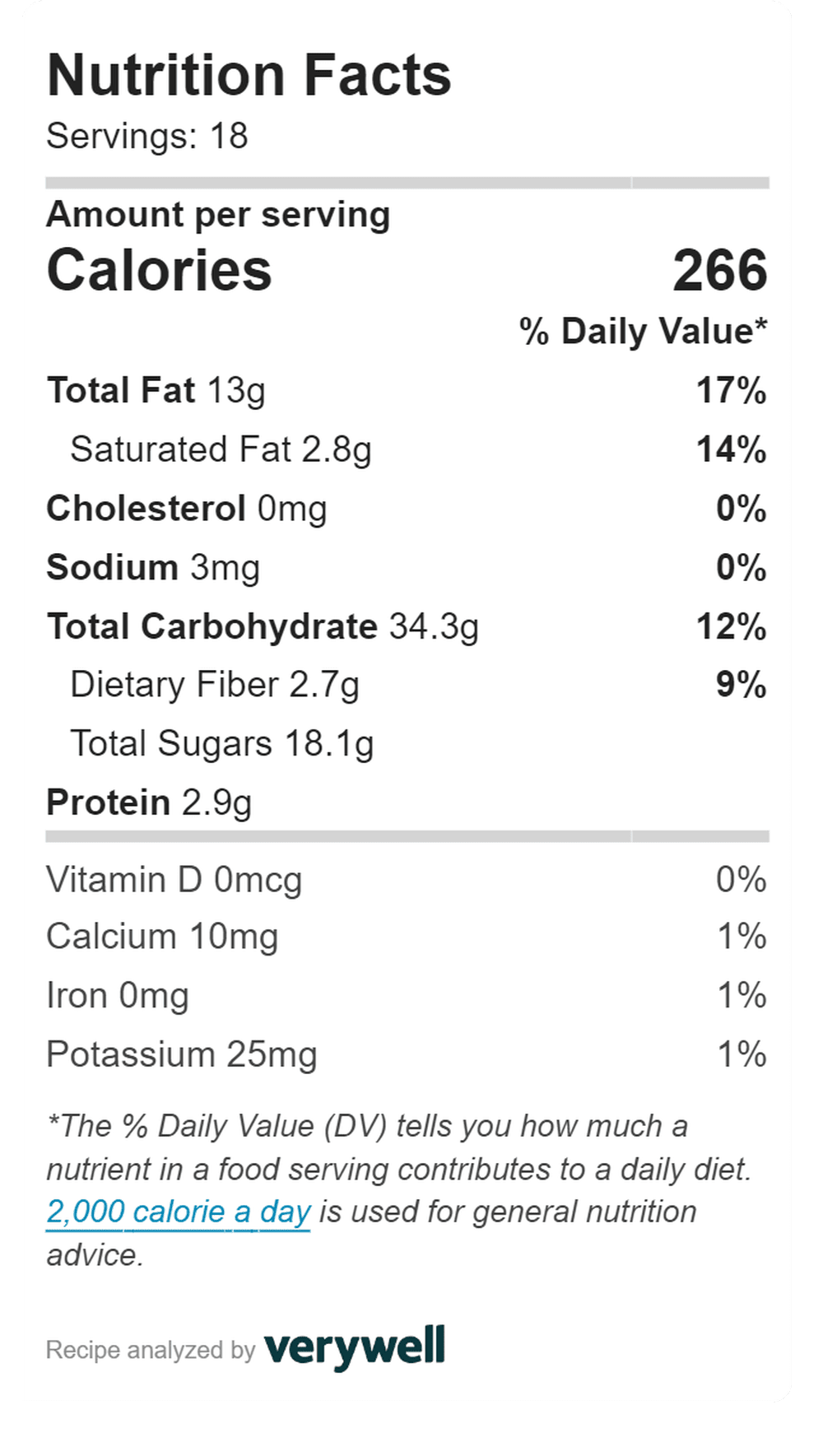 Scottish flapjacks, Scottish oat bars, oaty bars, snack bars, blueberry bars, blueberry traybake, blueberry flapjacks, blueberry oaty bars, oaty traybake, oat bars
snack, breakfast
Scottish
Yield: 18 bars

Blueberry and Lemon Oaty Breakfast Bars
Easy blueberry and lemon oaty breakfast bars. These delicious oaty bars or flapjacks as they are known in Scotland, are perfect for breakfast on the go or a mid-morning or afternoon energy boost. Suitable for vegetarians and vegans.
prep time: 10 mins
cook time: 40 mins
total time: 50 mins
ingredients
450g porridge oats
300g butter or dairy free spread
200g brown sugar
4 tbsp golden syrup
Finely grated peel of 2 lemons
6 heaped tbsp blueberry jam
200g blueberries
instructions
Preheat the oven to

150ºC/300ºF/gas 2.

Line and grease two square 20cm x 20cm brownie tins.

In a small pan, melt the butter (or dairy free spread), brown sugar, golden syrup and lemon peel.

Pour the oats into a large bowl, then pour in the melted butter and sugar.

Divide the mixture into the two tins and press down until smooth, leaving some of the mixture in the bowl to add to the top as a crumble.

Spread the jam over the top of the oaty mix, then top with the blueberries and sprinkle the remaining oaty mixture in between the blueberries. Leave some of the jam showing.

Bake for 40 minutes. It will be starting to turn golden at the edges when you take it out and quite soft, but it will firm up as it cools.

Leave in the tins to cool for a while, then remove from the tins and place on a cooling racks until completely cool.

Cut into bars and serve.

Enjoy!
calories
266
fat (grams)
13
sat. fat (grams)
2.8
carbs (grams)
34.3
protein (grams)
2.9
sugar (grams)
18.1
TRY THESE FLAPJACKS NEXT


Scottish Oaty Walnut and Raisin Flapjacks
If you like these blueberry and lemon oaty breakfast bars, you should try my
Scottish oaty walnut and raisin flapjacks
.
Want to receive my posts by email? Scroll to the bottom of the page and sign up or why not
sign up for my newsletter
and get my monthly newsletter full of recipes and an update on what I've been doing? My
latest newsletter
was full of summer picnic recipes.
Disclosure: I created this recipe to be used in a leaflet and promotional materials by Hamlyns of Scotland. I wasn't expected to write a positive review and any opinions expressed are my own.