Golden gnocchi in a fresh and creamy garlic mushroom and fresh herb sauce. Finished off with more fresh herbs. Suitable for vegetarians and vegans.
Gnocchi is a handy ingredient to have in your fridge.

Yes you can make your own, but if like me you haven't managed to get that recipe quite right yet (yes it was a disaster), then shop bought gnocchi is the next best thing.
This time I decided to make gnocchi dish with a freshly made creamy garlic mushroom and herb sauce.
I make a
simpler version of this sauce
to pour over pasta, so I thought it would be great poured over gnocchi too and boy was I right.
Cooking mushrooms
I slowly cooked my chestnut mushrooms in olive oil and garlic until soft and juicy, then I added, stock, wine and some herbs and let the liquid cook down before adding dairy free plain yoghurt and soya single cream. It's all well seasoned and utterly delicious.
I used to make it with just the wine added before the cream, but adding the little bit of stock really improves the flavour.
I also season my mushrooms well with black pepper a they cook. I do like a lot of black pepper.
Cooking gnocchi
The packet instructions recommend that you cook the gnocchi in boiling water for 3 minutes, which is a good starting point, but I like to then drain them, pat them on a clean tea towel and then I fry them in a little olive oil until they are crisp and golden with some nice charring.
Why fry gnocchi?
Frying the gnocchi turns them into little golden parcels that are crisp on the outside and soft inside like little roast potatoes. Mmmmmm! I picked up that little tip from
Nigella Lawson
.
essential Waitrose
I kept my food bill down for this dish with the
essential Waitrose
range. This good quality range from Waitrose contains 1500 everyday products at low prices.
Waitrose also have a range called Waitrose Cooks' Ingredients with things like spices, fresh herbs and stocks which compliment all your every day items from the essential range.
To make this recipe vegan I used Alpro plain yoghurt and single cream, which are also available in store, but if you're vegetarian you could use the same quantities of creme fraiche and standard single cream.
Fresh herbs
I added fresh parsley to this sauce and piled some chopped fresh parsley to the dish before serving it. I also like to add fresh basil to this dish, but I forgot to pick some up while I was shopping. The basil is really good in this sauce so do try it.



When should I use fresh herbs?
This sauce is really fresh and creamy so fresh herbs work well and the fresh flavour shines through.
For a longer cooking sauce with perhaps a tomato base or a gravy base or a soup or stew you could add dried herbs and they would have time to infuse their flavour, whereas the flavour of fresh herbs would be overpowered unless you added them right at the end just before serving.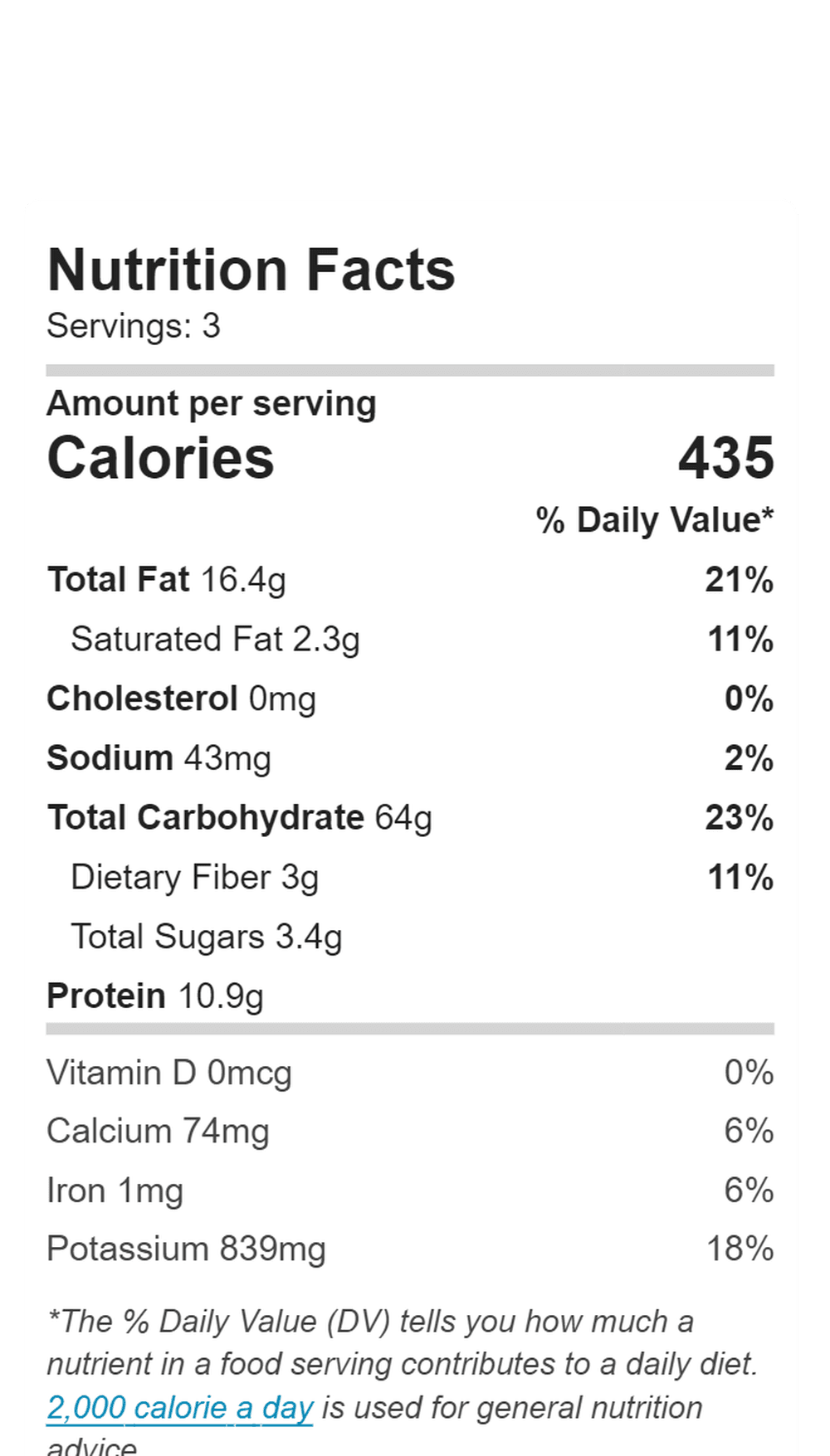 Yield: 3

Creamy Garlic Mushroom & Herb Gnocchi
Golden gnocchi in a fresh and creamy garlic mushroom and fresh herb sauce. Finished off with more fresh herbs. Suitable for vegetarians and vegans.
prep time: 10 MINS
cook time: 15 MINS
total time: 25 mins
ingredients
2 tbsp olive oil

500g gnocchi

500g chestnut mushrooms, sliced

2 cloves garlic, crushed

A handful of fresh flat leaf parsley, chopped

A slosh of white wine

50g/1/4 cup vegetable stock (1/2 vegetable stock cube)

3 tbsp plain yogurt (we used dairy-free)

250ml/1 cup single cream (we used dairy-free)

A good grinding of salt and pepper
instructions
Cook the gnocchi according to the packet instructions, drain and pat dry in a clean tea towel, then fry the gnocchi in a frying pan in one tablespoon of olive oil
until crisp and golden.

While the gnocchi is frying saute the mushrooms and garlic in a large frying pan with one tablespoon of olive oil until the mushrooms are tender, seasoning well with salt and pepper.

Add some of the herbs (reserve some for decoration), the wine and stock and continue cooking gently until most of the liquid is almost gone.

Add the yogurt and cream and stir well, until the sauce is warmed through. Taste for seasoning and add more if it needs it.

Mix the gnocchi through the sauce and serve topped with a sprinkle of herbs. Serve with a side salad and garlic bread. It might not seem like a big portion, but it's very filling.

Enjoy
calories
435
fat (grams)
16.4
sat. fat (grams)
2.3
carbs (grams)
64
protein (grams)
10.9
sugar (grams)
3.4
Disclosure: This is a paid post for Waitrose. I created this recipe as part of their #essentialWaitrose promotion. I was not expected to write a positive review and any opinions expressed are my own.