I came up with the recipe for this spicy bean pâté a couple of years ago. I was stuck for something to put on a sandwich for Graham that wasn't
hummus
. He started eating vast amounts of hummus when he became vegan. Now I am not saying hummus isn't tasty stuff, but he was eating a heck of a lot of it.
We eat a mostly vegan diet, but Cooper and I fall back on cheese if I'm stuck for ideas as we're still vegetarian. It can be hard work sometimes thinking up a vegan alternative for Graham. Most of the time it's a breeze, but sometimes when I'm super tired it's a challenge.
Bean pate made in a blender
This pâté can be whizzed up in a food processor or blender in seconds. I have a power blender which is just the thing for whipping up a quick batch of hummus or pate.
This quick blender pate is a good source of protein, fiber, vitamin B1, folate and iron as well as lots of other goodies. Oh and it tastes pretty wonderful. A thick, velvety texture and a rich spicy flavour. Graham loves it!
Which power blender?
If you are interested, I use the
Optimum 9400
from Froothie, which wet and dry blends in one jug (unlike the Vitamix), it is also more powerful and cheaper than the Vitamix. It's super easy to clean too, just a few drops of washing liquid and some hot water, hit blender and watch it clean itself in seconds.
Black bean pate - calories and nutrition
This spicy black bean pate has no oil, so it's super healthy and low calorie. Divide this pate into 4 very generous servings and you are looking at only 111 calories. It is a good source of dietary fibre and iron and also contains calcium and potassium.
Serve it on toast, generously spread in a sandwich or wrap and topped with salad or serve it the Scottish way with oatcakes.
This pate is perfect if you are watching your weight, cutting down on fat or counting your calories. It's the perfect recipe for the 5:2 diet,
(UPDATE)
which now allows 800 calories a day. You can read more about the new 5:2 diet in my post the
The New 5:2 Diet Explained
.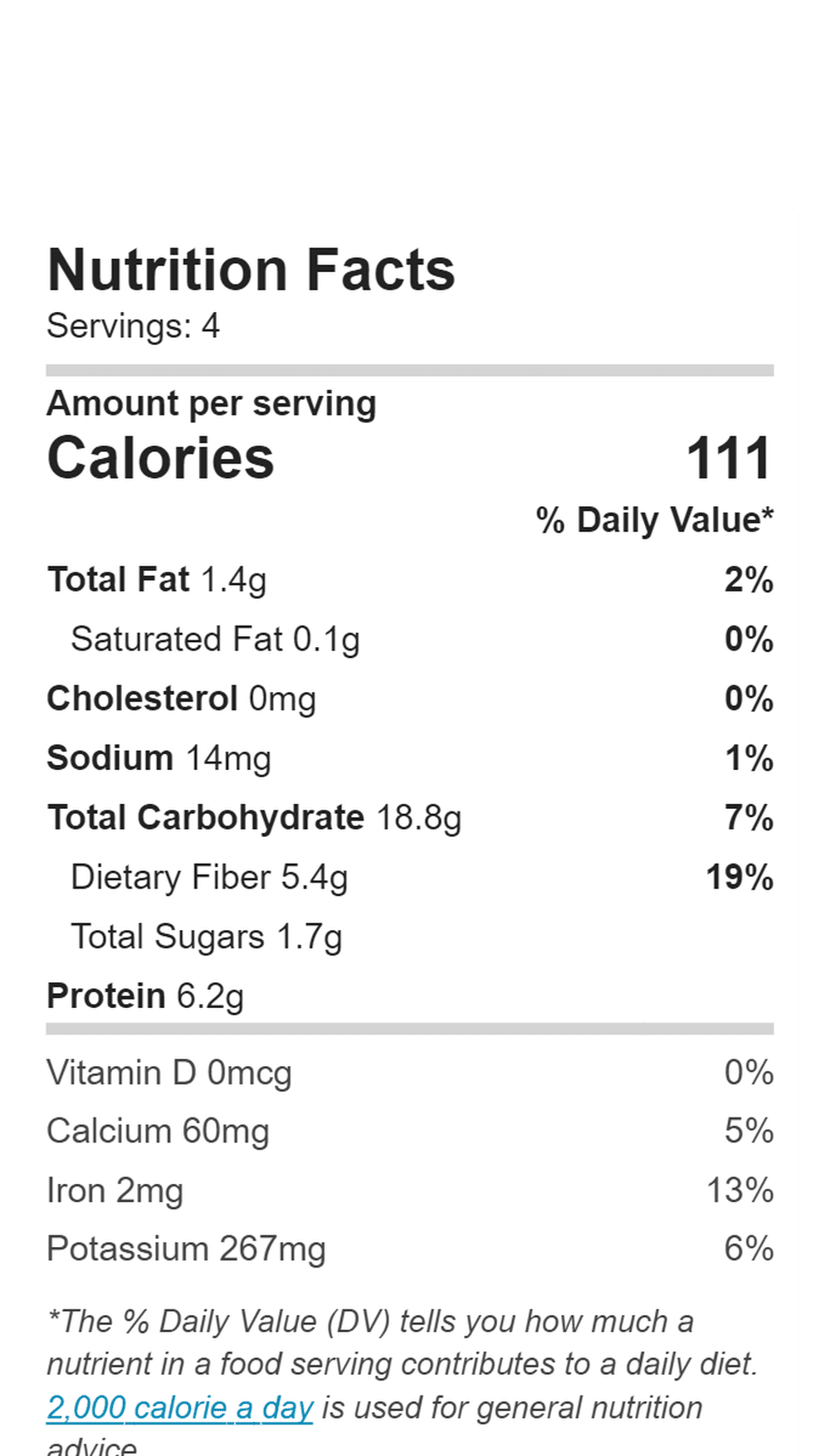 Yield: 1 generous tub of pâté

Easy Spicy Black Bean Pâté
A rich velvety pâté made with black beans. Made in minutes, but it will sit happily in the fridge for a few days in an airtight container and the flavour gets better and better. Great for the festive season, served on oat cakes or thick slices of bread toasted and rubbed with a cut clove of garlic.
prep time: 5 MINS
cook time:
total time: 5 mins
ingredients
1 x 400g tin black beans, rinsed well

½ - 1 tsp chilli powder (more if you like things spicy)

a good grinding of black pepper
instructions
Drain and rinse the black beans.

Juice the lemon.

Add all the ingredients to a blender or food processor and whizz until you have a fairly smooth pate.

Serve and enjoy!
notes
Calories are for 4 generous servings.
calories
111
fat (grams)
1.4
carbs (grams)
18.8
protein (grams)
6.2
sugar (grams)
1.7
For more ideas like this follow my Pinterest board
Dressings, Dips and Sauces
. For more sandwich ideas check out my
ultimate sandwich guide
, which has 50 vegetarian and vegan sandwich ideas for you to try. Lunchtime will never be boring again.
For recipes straight to your inbox, subscribe to my newsletter by filling in the mailing list form on my sidebar. Your information will only be used to send you newsletters and never passed on to a third party. Your privacy is important to me.
Disclosure: I work for Froothie because I love the blenders so much. I am not expected to write a positive review. When I promote them I include an affiliate link. I receive a small commission on any bought through my link, which goes towards the running cots of this blog.